1) Login to your Wordpress.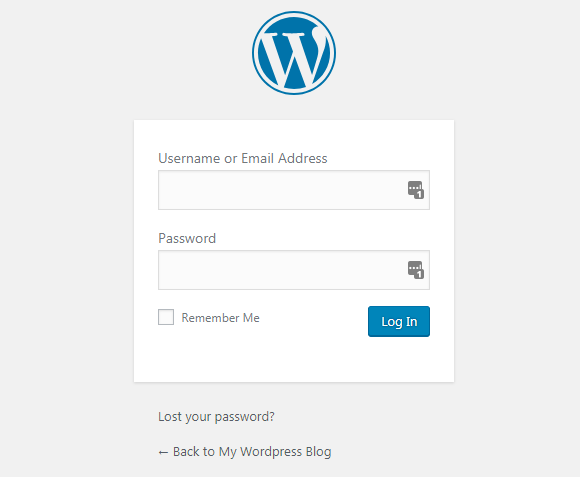 2) From your Dashboard, click on 'Appearance' and then, 'Widgets' category.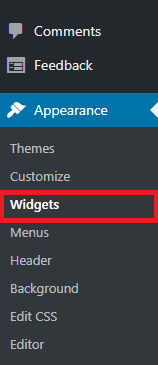 3) You'll notice the right hand panel is showing "Right Top Widget". Please click on the drop down box on "Social Media Widget" as highlighted below: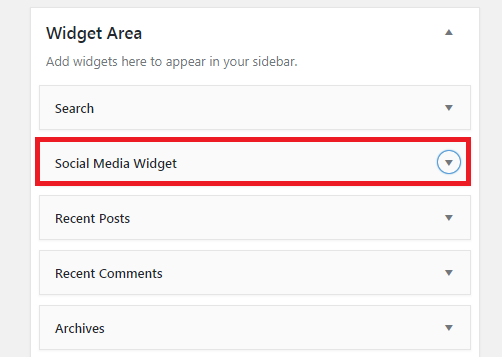 4) Next, you need to click on "Social Networking" header in order to update the Facebook, Google Plus and Twitter URL. Click "Save" at the bottom in order to save the changes.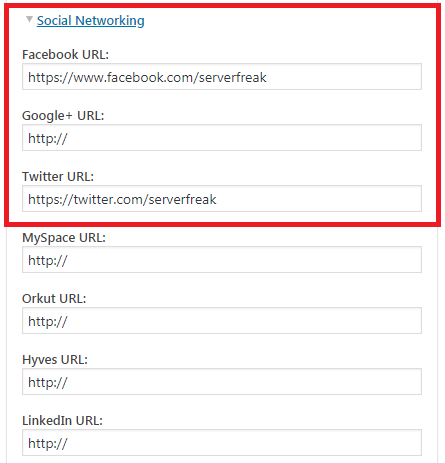 5) For Pinterest and Instagram, you need to click on "Images and Video" section and update the URL before saving the changes.