Configuring MX Record to Point to Google (Google Apps) Inside cPanel
---
Print
---
1)

Login to your cpanel account e.g.

 

www.yourdomain.com/cpanel
 
Select "MX Entry".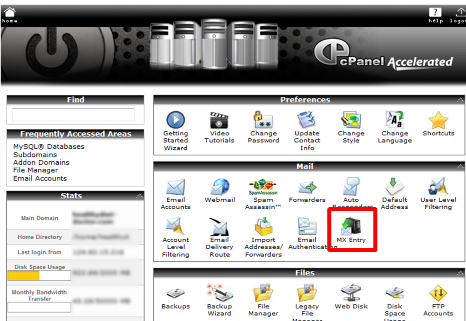 2)  Select "Remote Mail Exchange" option and press "Change"
.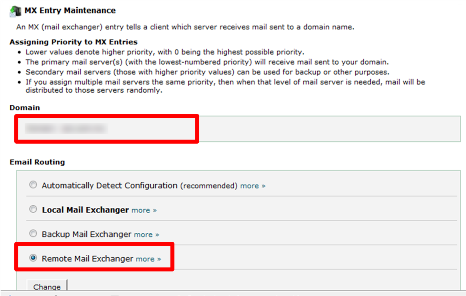 3)

 

Scroll down to "Add New Record".
4)

Under the "Add New Record" section, insert priority as "1" and "ASPMX.L.GOOGLE.COM"

as the Destination. Next, click on "

Add New Record

".

5)

 

Repeat the same step above (Step 4) to add the rest of the Google Mail Server and their priorities.

 

It should appear like this: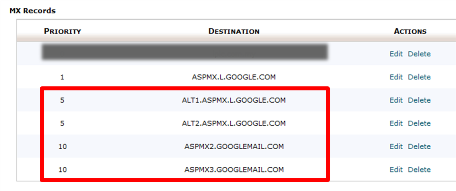 6)

 

IMPORTANT NOTE:

ASPMX.L.GOOGLE.COM

is the top priority mail server. Don't assign the top priority to any other servers.
If you own a domain name which use priority "0", please delete it immediately.


7)

 

Your MX records are now configured to point to Google. Keep in mind that changes to MX records may take up to 48 hours to propagate throughout the Internet.

---
Related Articles