In this tutorial, we will cover the basic steps involved in updating your cPanel contact information.

cPanel only requires that you use an email address where you can be reached for important system notifications like disk quota warnings, change of preferences, external logins, password changes, and more.



Updating your cPanel Contact Information
In order to complete the steps below, it is well advised that you have a secure email address configured outside of your cPanel account.

Once you have selected an email address meeting the criteria, proceed with the steps below:


1) Login to cPanel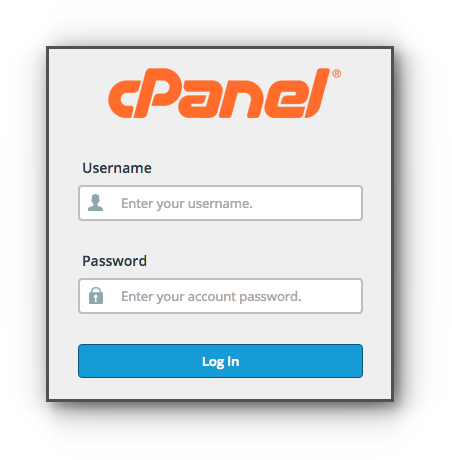 2) Under Preferences choose Contact Information.






3) Update your contact email address.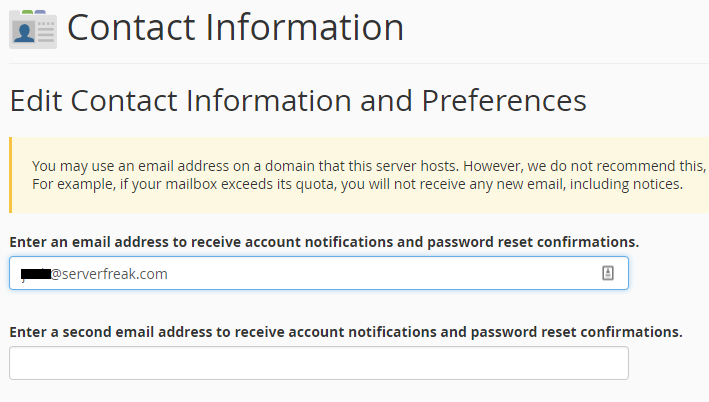 4) Click Save to save your final changes.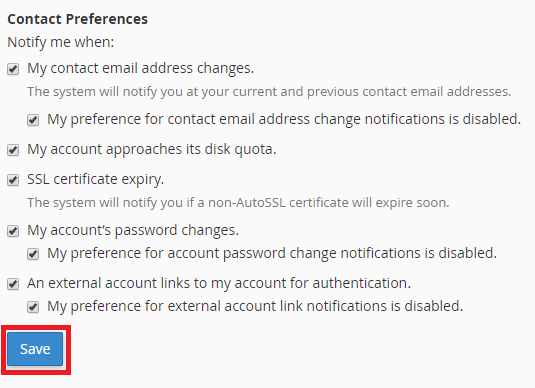 Now you know how to update your contact information in cPanel!