Note: The following tutorial is the installation guide for the free version of Yoast SEO plugin.
For premium version (paid version) of the plugin, kindly refer to the developer's website here.




Step-by-Step Instructions:

1) Log in to your WordPress website. When you're logged in, you will be in your 'Dashboard'.
On the left-hand side, you will see a menu. In that menu, click on 'Plugins'.




2) Click on 'Add New' near the top of the screen. Type 'Yoast SEO' in the search bar, as shown below.







3) This will give you a page of search results. The Yoast SEO plugin should be visible now.
Click the 'Install Now' link to start installing the plugin, as shown below.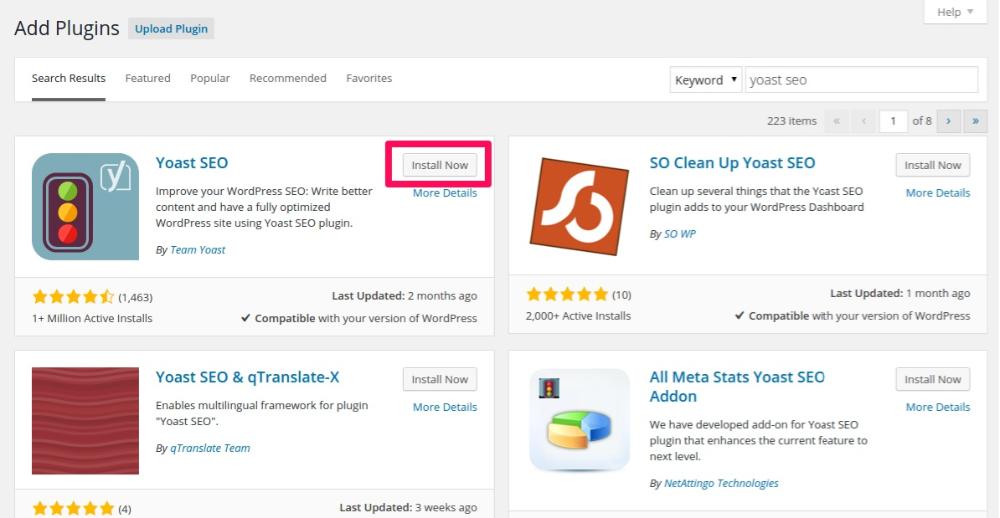 4) Click the 'Activate' button that appeared where the 'Install Now' button was previously located.