Note: You must have an account with a Microsoft in order to connect your site to Bing Webmaster Tools.

You also need to install YOAST SEO plugin inside your WordPress blog. Instructions on how to install a WordPress plugin can be found here.



1) Go to Bing Webmaster Tools and enter your site URL address in the field that says Add site.







2) Enter the sitemap and click the button that says Add.
If you're connecting your website for the first time and don't know anything about when your site's traffic is the highest, just choose the default option.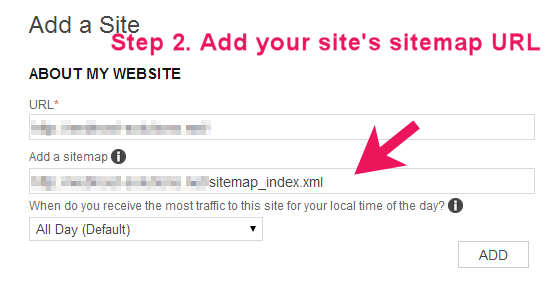 3) Get the code. You will want to use the meta tag under Option 2.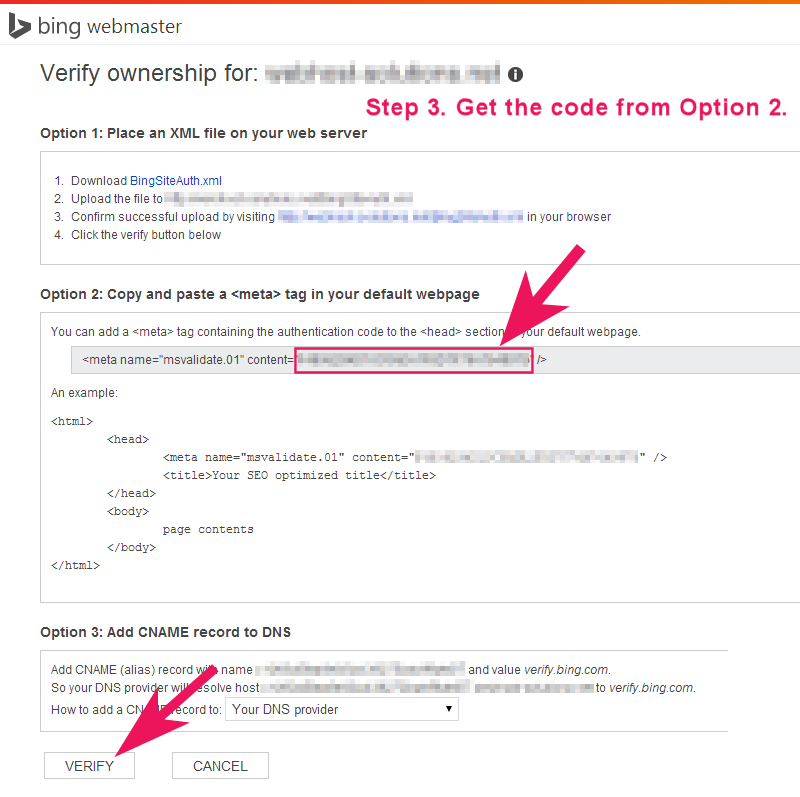 4) Log in to your WordPress website. When you're logged in, you will be in your 'Dashboard'.
On the left-hand side, you will see a menu. In that menu, click on 'SEO'.




5) The 'SEO' settings will expand providing you additional options. Click on 'General'.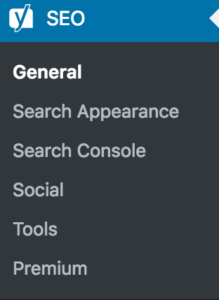 6) Click on the 'Webmaster Tools' tab and add the code under 'Bing Verification Code'. Click ' Save Changes'.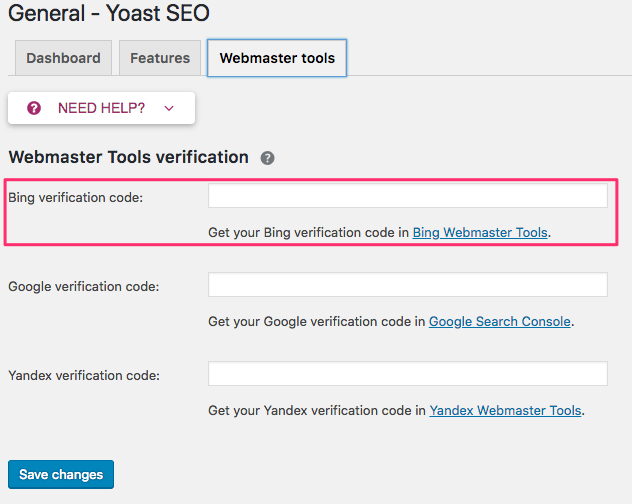 7) Switch back to Bing Webmaster Tools and click 'Verify'. (See image in Step 3)




Note: Your sitemap will most likely show up as pending and will be crawled shortly. It may take a few hours to a few days.