Note: You must have an account with Yandex in order to connect your site to Yandex Webmaster Tools.

They require a phone number as part of the verification that you are a real human.




1) Go to Yandex Webmaster Tools, sign into your Yandex account and click the plus sign button to add your website.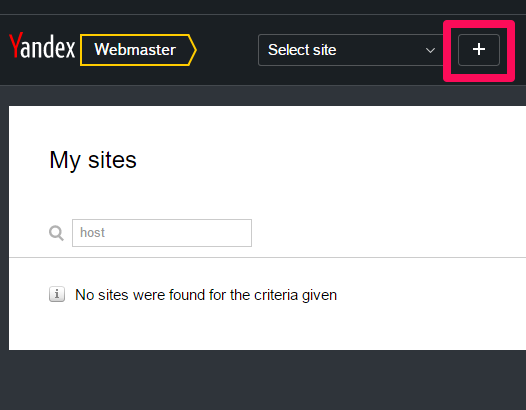 2) Type your website's URL in the box and click the yellow button to continue.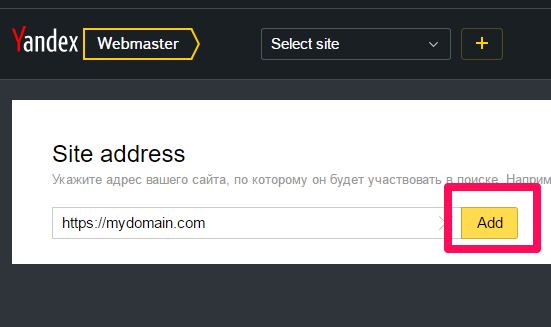 3) Copy the verification code. You will want to use the meta tag under the first tab.
Only copy the code that is in the apostrophes after content part of the markup, as per the image below.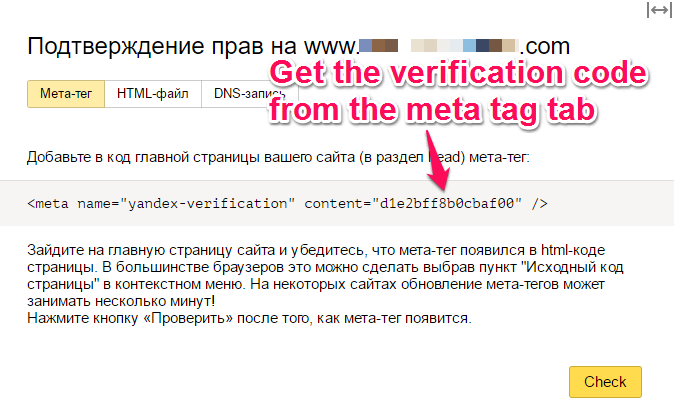 4) Log in to your WordPress website. When you're logged in, you will be in your 'Dashboard'.
On the left-hand side, you will see a menu. In that menu, click on 'SEO'.




5) The 'SEO' settings will expand providing you additional options. Click on 'General'.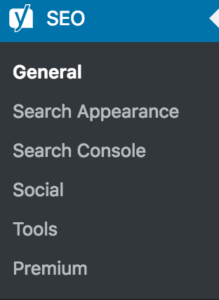 6) Click on the 'Webmaster Tools' tab and add the code under 'Yandex Webmaster Tools'. Click 'Save Changes'.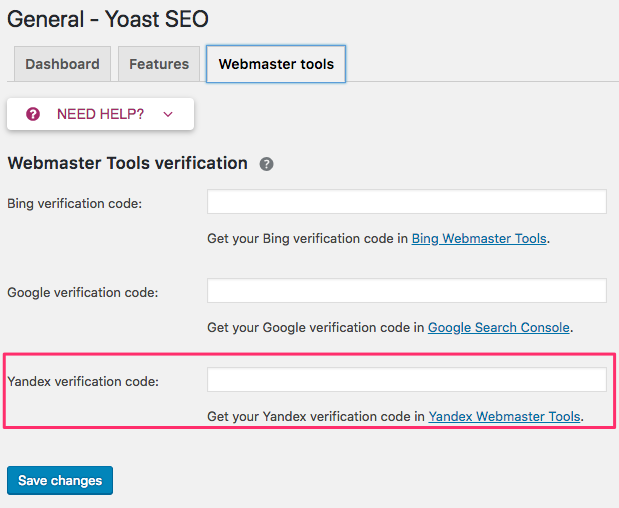 7) Switch back to Yandex Webmaster Tools and click 'Check'. (See image in Step 3)




Congratulations! You've connected your website to Yandex Webmaster Tools.
Now you can use the dashboard tools to submit your sitemap and robots.txt files.