You may now view your site's resource usage in term of Memory, CPU and Concurrent User that used/access to your site from cPanel.

Below is the sample screenshot taken from the cPanel Paper_Lantern theme.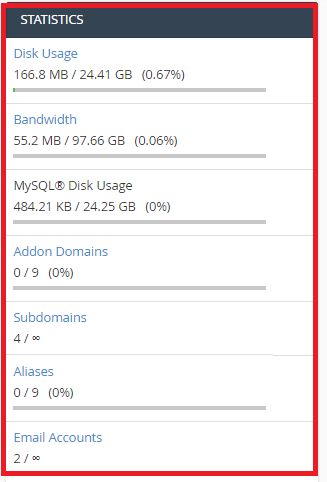 To get the detailed resource usage, please use the step as below.


1) Click on "CPU and Concurrent Connection Usage"

2) Click on "Details".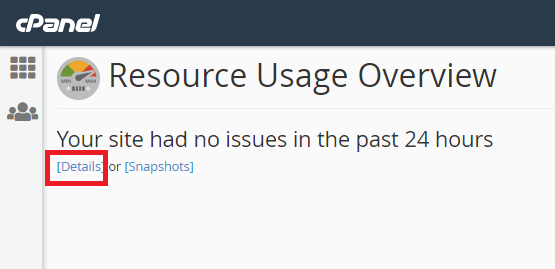 3) Select timeframe and click "Submit". You shall see the full resource details as below :