1) Login to cPanel and click on "Softaculous Apps Installer".



2) Navigate to Backups and Restore section in Softaculous.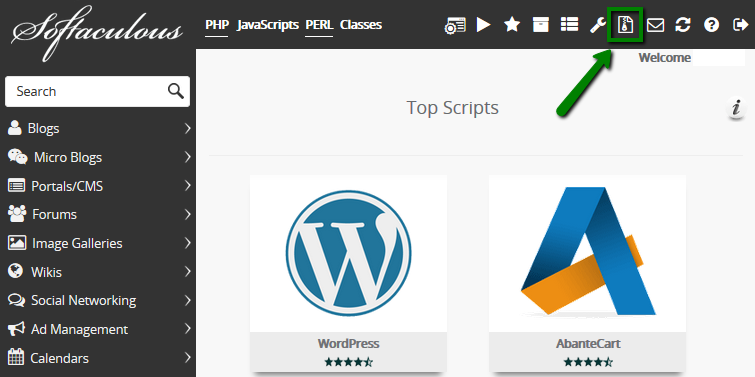 3) Here you can find all available backups of all your websites' installations. You can choose any of those backups to restore, download or remove using appropriate icons. Also, you will be able to check notes left at the moment of the backup creation. For this, you need to mouse over the notepad icon to see them.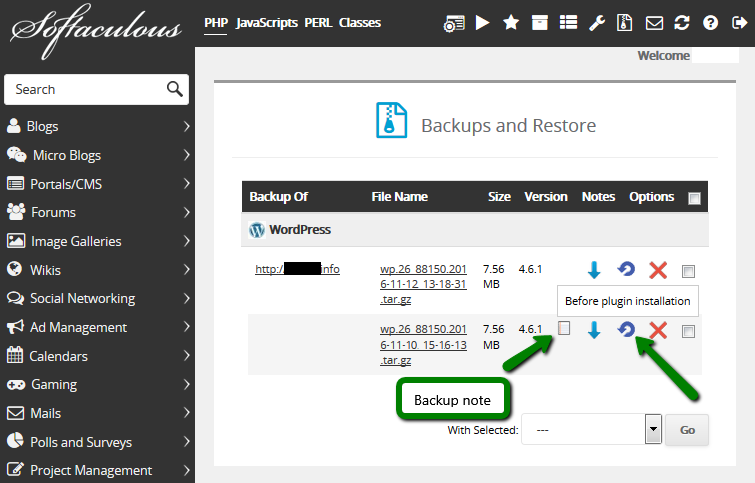 4) After you click on Restore icon, you may choose whether you would like to restore a database or directory with files or both: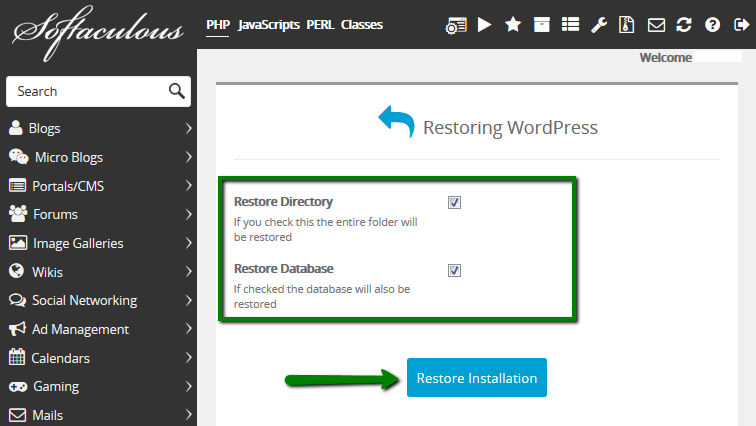 5) Once you are ready, click Restore Installation. Several minutes after your installation is returned to its previous state!