1.Visit https://secure.web-hosting.net.my/clients/clientarea.php .


2.Enter your email address and password to login.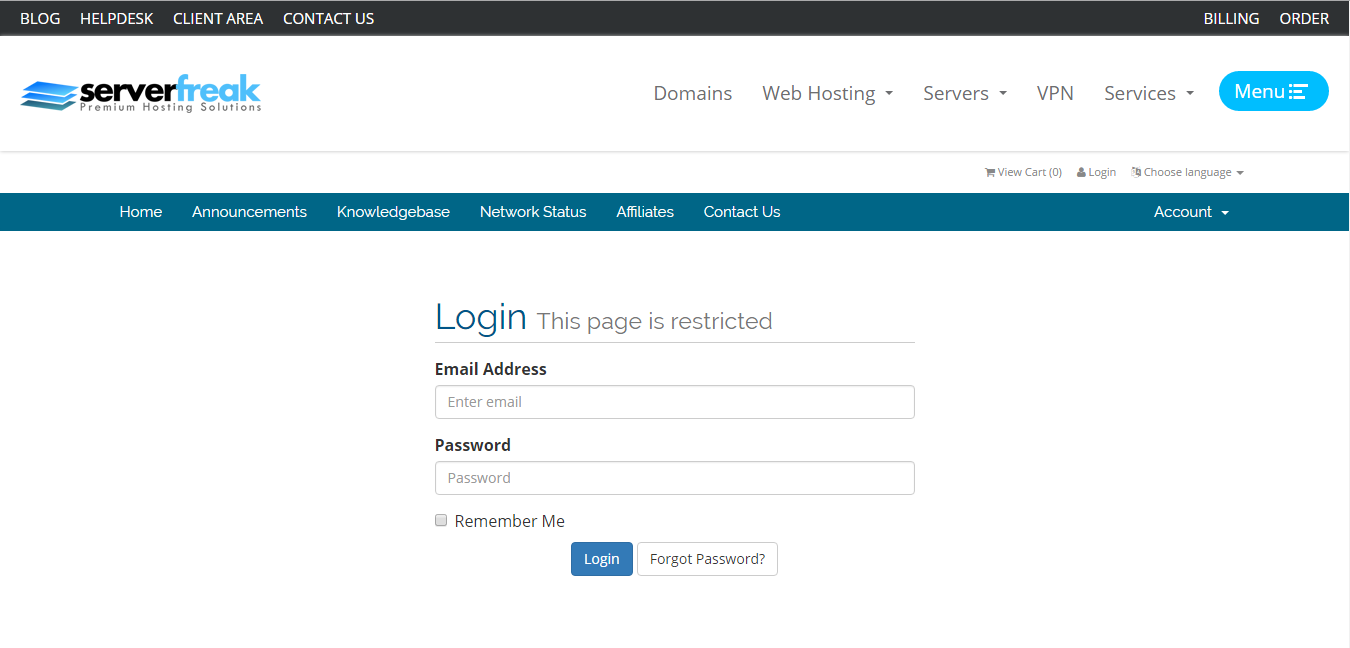 3.Click on Services > My Services tab.


4.Click on Active button as shown. 


5. Under Actions on the left hand side bar, click on Change Password.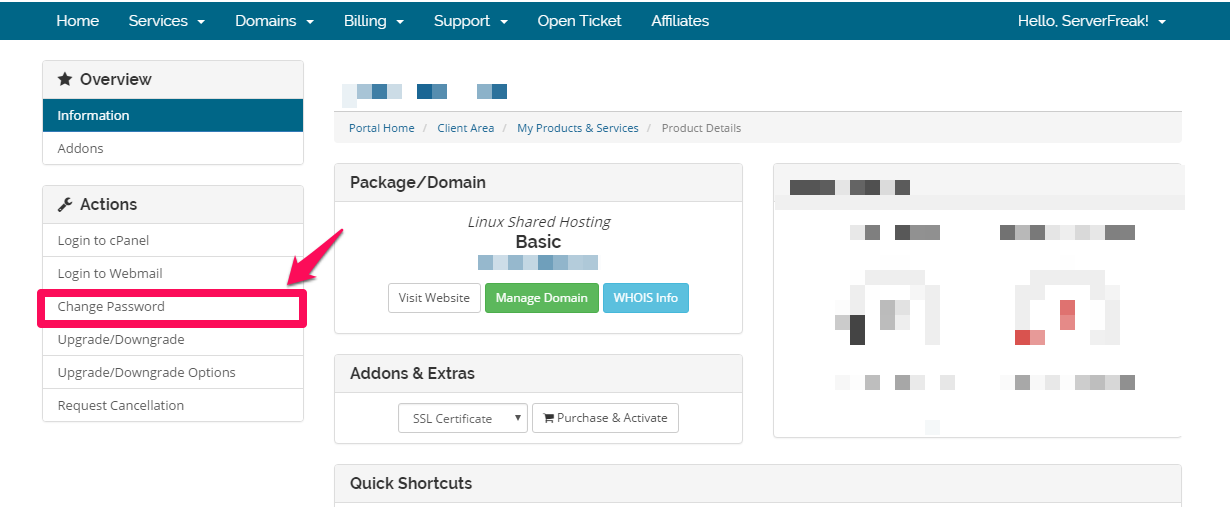 6. Enter the password you would like to use and click on Save Changes .