1) Login to Web Host Manager (WHM) 



2) Under Account Information section, click on List Accounts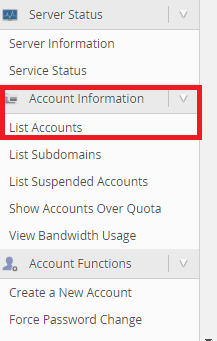 3) Click the + sign next to the account you are managing and the dropdown will appear.





4) Under the domain name you will see Change Password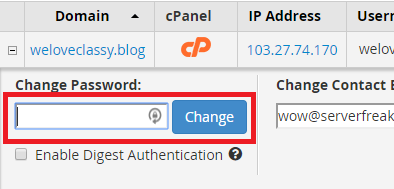 5) Fill in your customer's preferred password.




6) Click change and you shall see the confirmation screen once update is successful.