1) Click on File tab.





2) Choose Open & Export and click Import in the Open Category.





3) In the Import and Export Wizard, select Import from another program or file and then click on Next button.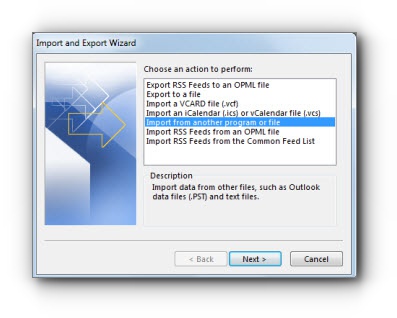 4) Choose Outlook Data File (.pst) and then click Next button.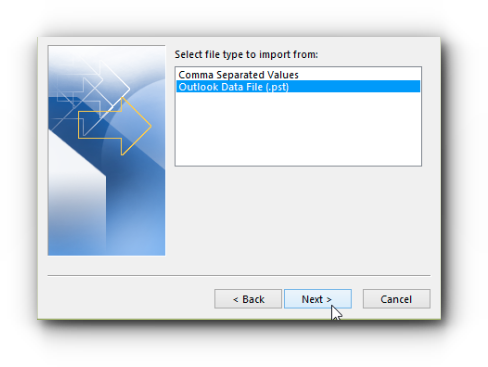 5) Look for the path and the file name of the .pst file that you want to import, or click Browse to choose the file to import.





6) Under Options, it is recommended that you click on Do not import duplicates option to avoid having emails being duplicated.




7) Click Next button.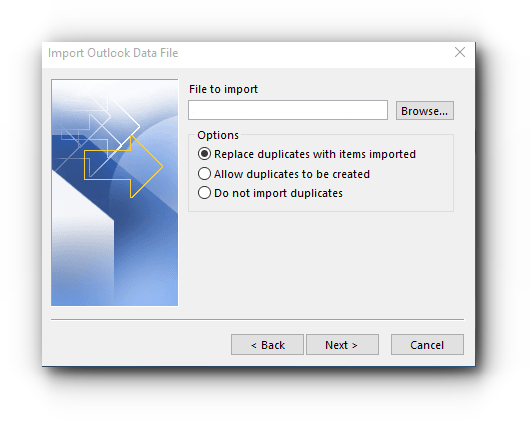 8) Select the folder that you want to import. To import everything in the .pst file, select the top of the hierarchy.
Make sure to choose Personal Folders, Outlook Data File or your email address; most of the time this is selected automatically. 
Include subfolders is also chosen by default.  Click Finish button.