1) Login to Web Host Manager (WHM)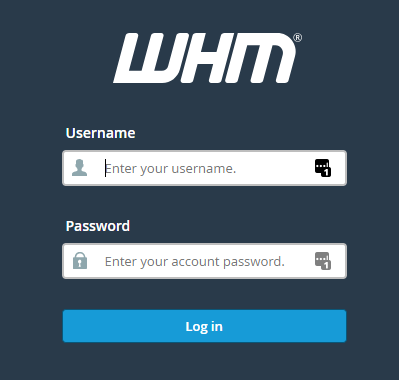 2) Type as "softa" in the search box and hit enter. Click Softaculous - Instant Installs in the search results.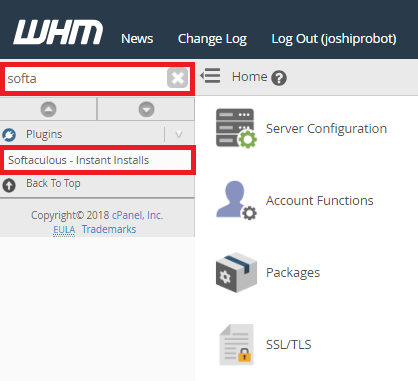 3) Click on General under the Settings section as highlighted below.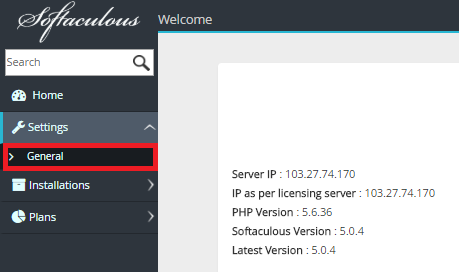 4) Scroll down to General Settings and choose the required theme from the drop down menu.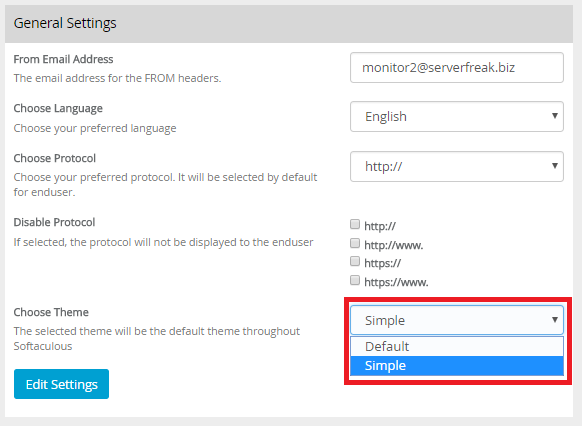 5) Click Edit Settings button to finalize your changes.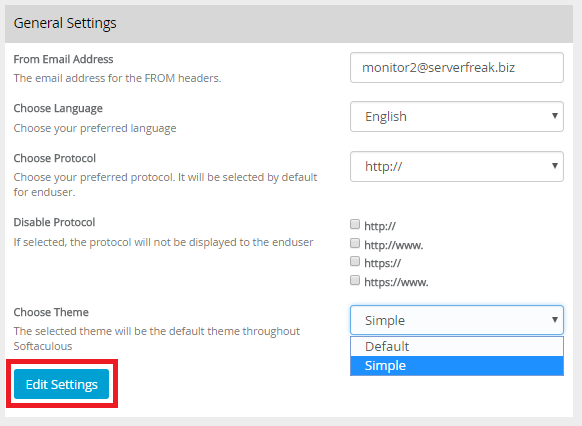 6) You shall see the following message once changes have been applied.





Selected theme will be applied when the user access the Softaculous.