You can terminate multiple number of accounts at once using the steps provided below.



1) Login to Web Host Manager (WHM)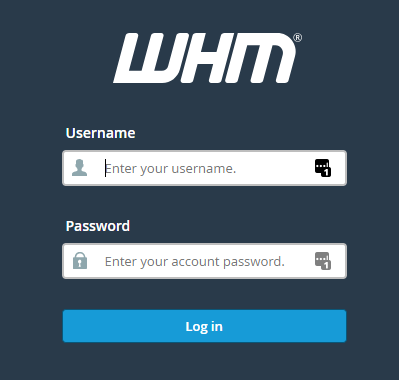 2) In the search results, enter as "terminate".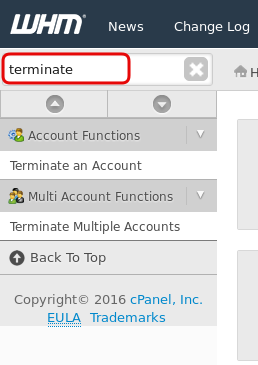 3) Select Terminate Multiple Accounts.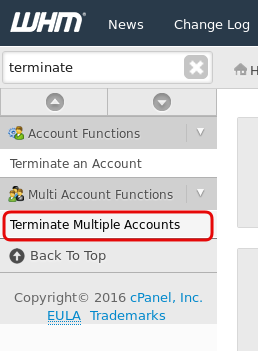 4) Enable the check box of the required accounts to be deleted.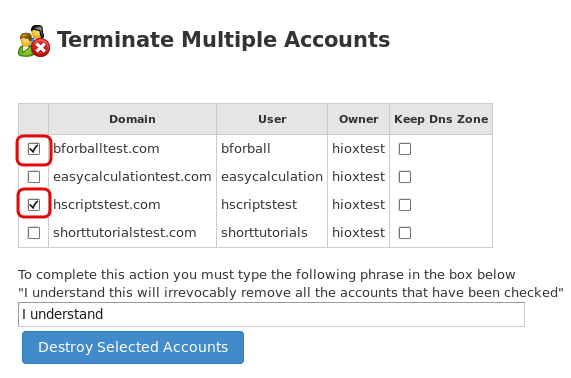 5) Just type the text provided above in the text area to terminate the selected accounts.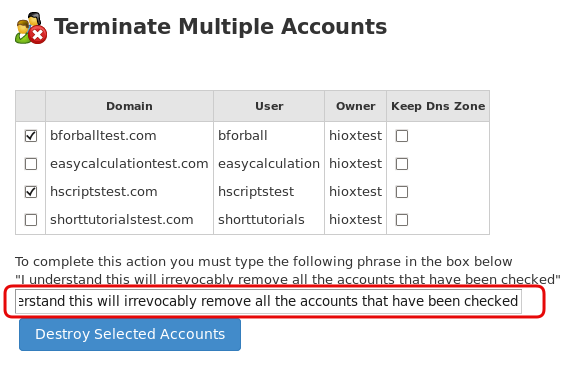 6) Click Destroy Selected Accounts.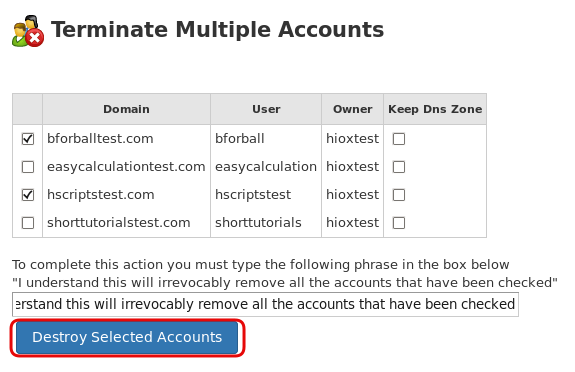 Selected accounts will start to terminate as shown in the below image.