In this guide, we demonstrate how to access cPanel accounts from within the WHM interface.


1) Login to Web Host Manager (WHM).



2) Click on Account Information Category > List Accounts.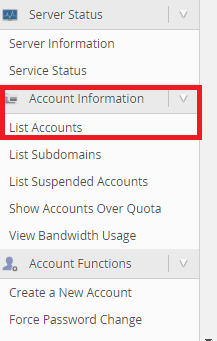 3) A list of the cPanels owned by the WHM user will appear. To access one, simply click on the cPanel icon.